Video Update 1114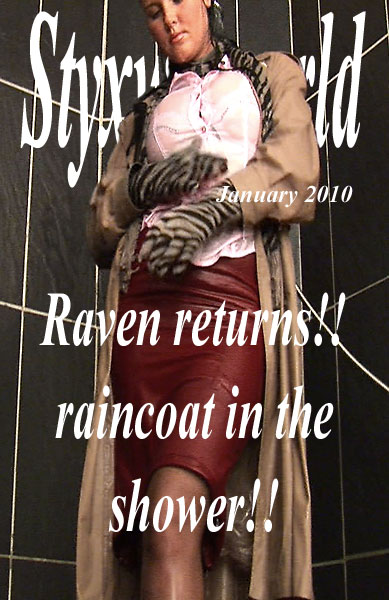 You've missed this set as StyxWetWorld is now closed.
Model:
Raven
Clothing:
Overcoat, gloves, scarf, boots, cotton blouse, business skirt, bra, stockings, suspenders.
Sound:
Full Natural Sound
Description:
Astonishing movie! Raven's overcoat looks fabulous as it soaks and when combined with her scarf, boots and gloves gives an amazing effect. Not an everyday wetlook movie.
Length: 9 minutes
HD Video: 938 Mb
DVD Video: 305 Mb
Low Video: 135 Mb
Screen captures of video 1114
Back to UPDATES