Video Update 1136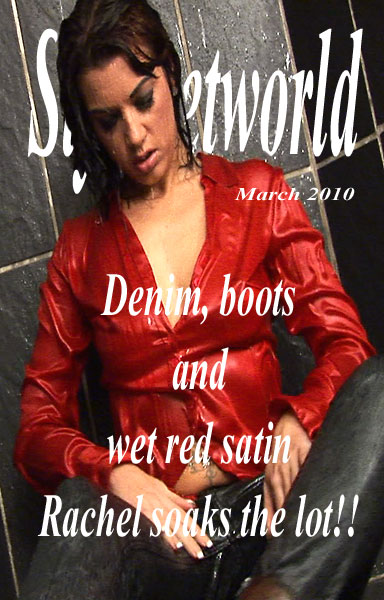 You've missed this set as StyxWetWorld is now closed.
Model:
Rachel
Clothing:
Skin tight jeans, red satin shirt, boots, no bra.
Sound:
Full Natural Sound
Description:
Sultry Rachel returns to the shower to give us a real treat... red satin combined with denim... what a combination! The jeans go brilliantly shiny and the shirt goes amazingly clingy, showing what's beneath. There's even more of a treat when Rachel rips open that shirt!
Length: 10 minutes
HD Video: 875 Mb
DVD Video: 354 Mb
Low Video: 156 Mb
Screen captures of video 1136
Back to UPDATES