Video Update 1148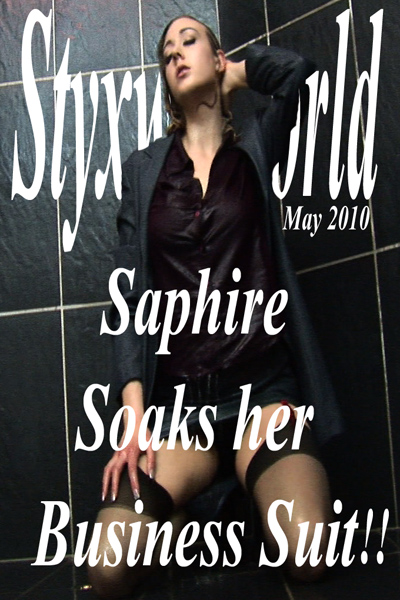 You've missed this set as StyxWetWorld is now closed.
Model:
Saphire
Clothing:
Grey business suit with 3/4 length jacket skirt, just above the knee. Burgundy coloured blouse, black stockings and suspenders, bra and panties
Sound:
Full natural sound
Description:
Watch Saphire slowly run the shower head over her curves, watch as the light grey suit turns darker and shiny and see the gallons of water soak into her blouse as her superb breasts fight to get out. This is Saphire doing what she does best - having lots of wet fun.
Length: 10 minutes
HD Video: 849 Mb
DVD Video: 342 Mb
Low Video: 149 Mb
Screen captures of video 1148
Back to UPDATES