Video Update 1152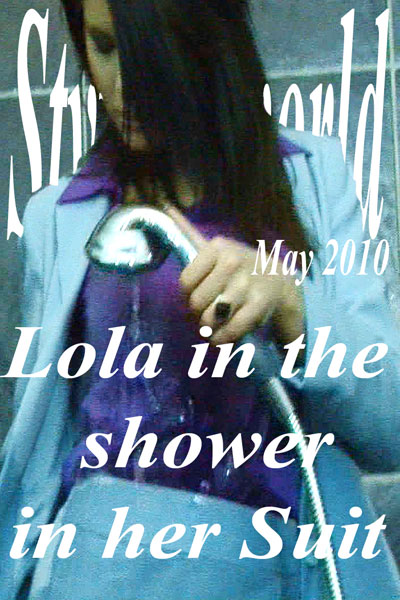 You've missed this set as StyxWetWorld is now closed.
Model:
Lola
Clothing:
Light blue business suit, purple blouse, bra and panties
Sound:
Full natural sound
Description:
Lola breaks off from an important business meeting to cool down in the StyxWetWorld shower as her suit gets wetter it turns from a very innocent light blue to a sexy dark blue and shiny suit. Lola's legs look particularly gorgeous as the water makes them look smooth and shiny........Stunning!!!!
Length: 9 minutes
HD Video: 858 Mb
DVD Video: 347 Mb
Low Video: 151 Mb
Screen captures of video 1152
Back to UPDATES