Video Update 1186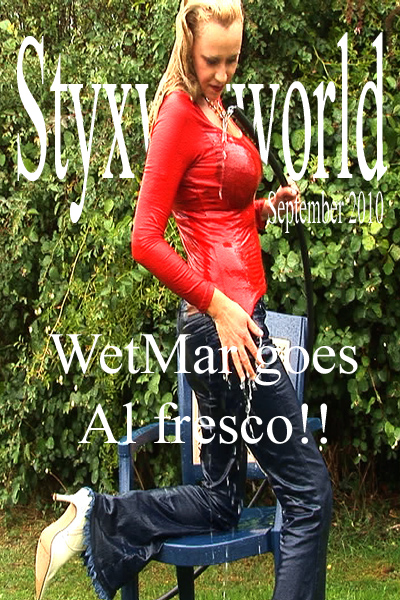 You've missed this set as StyxWetWorld is now closed.
Model:
Wetmar
Clothing:
Blue jeans, orange sweater, bra, white boots
Sound:
Full natural sound
Description:
WetMar visits us on location and can't resist taking the gardeners hosepipe and putting it where a good wet girl should. WetMar clearly enjoys the cold water soaking her from the inside out and the outside in, her jeans look like glass they are so wet. This is a very special wetworld feast as WetMar does what she does best. Getting SOAKING WET!!!
Length: 11 minutes
HD Video: 1020 Mb
DVD Video: 427 Mb
Low Video: 186 Mb
Screen captures of video 1186
Back to UPDATES