Video Update 1202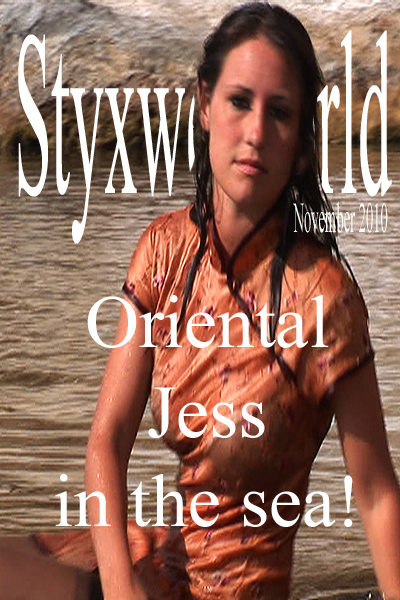 You've missed this set as StyxWetWorld is now closed.
Model:
Jess
Clothing:
Mandarin dress, black bra and panties, stockings and high heels
Sound:
Full natural sound
Description:
Jess is wearing a cute little Mandarin style dress as she takes a walk along the beach and can't resist a dip in the warm sea. Did Jess know that her dress would go see through as it got wet. Jess's curves show up a real treat as the dress clings to her and maybe the water wasn't so warm after all!!
Length: 8 minutes
HD Video: 795 Mb
DVD Video: 323 Mb
Low Video: 142 Mb
Screen captures of video 1202
Back to UPDATES